Ouest Agro Technologie
Machinery design and manufacture for the food industry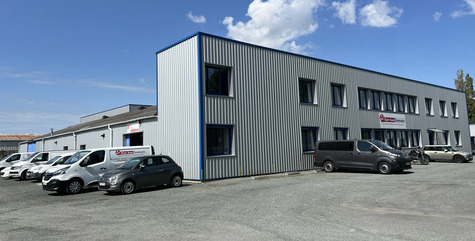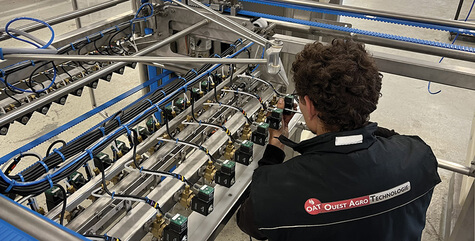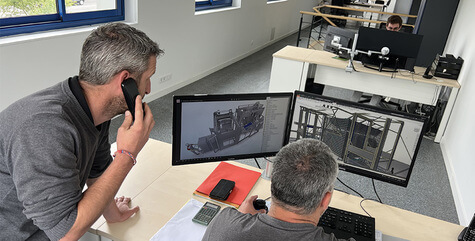 Since 2005, Ouest Agro Technologie has been designing and manufacturing machines dedicated to the agri-food sector in France and abroad.
Based in Saint Macaire en Mauges, in the Maine et Loire area, our company is composed of a sales department, of mechanical, electrical and automation design offices, of assemblers, adjusters, installers, and guests.
OAT designs and manufactures customised machines for BREAD SCARIFICATION, CUTTING, HANDLING, STORING AND DISTRIBUTING in the sectors:
In collaboration with our sales department, the design office's main mission is to design all the machines that will meet your projects while respecting the scope statement down to the last detail. In order to offer increasingly efficient machines, the design office also monitors technology intelligence to identify technological opportunities and threats enabling faster strategic planning and decision making.
PROCESS
Business| Audit and advice
Design Office| Mechanical, electrical and automation skills
Workshop| Wiring, assembling and adjustments are conducted at our facilities
Setup| Our technicians install and put into production
ASS | Maintenance contracts, technical assistance via telephone, remote connection to the machine or on-site intervention, and sale of replacement parts
A team of experts and an operational facility are at the service of our clients!
BRANCH
OUEST AGRO TECHNOLOGIE IS A BRANCH OF THE SUTEAU-ANVER COMPANY, FRENCH DESIGNER AND MANUFACTURER OF MACHINES FOR THE INDUSTRY OF SUPPLE MATERIALS.